Coronovirus: advice on events and club training
COVID-19: scottishathletics Update
Monday 16 March 1pm
EVENT ORGANISERS:
Following Scottish Government advice, it has been advised that organisers should cancel or postpone all mass events of 500 people or more – indoors or outdoors – in order to protect the capacity of public services.
This approach should be maintained until such time as further advice is issued.
This will result in an immediate postponement and re-scheduling of the Tru Wealth National Road Relays(due on Saturday 28 March).
The rescheduled date and time will be communicated once we have a better understanding of the landscape over the coming weeks.
We will also update on other national events as further advice becomes available.
SMALLER EVENTS
The Scottish Government advice states: 'Where an event involves relatively small numbers, but is likely to have a potential impact on emergency services, organisers should consider it on its merits, alongside current health advice.'
As such, we ask smaller events to risk assess but, at this point, there is no need to automatically postpone smaller events (less than 500).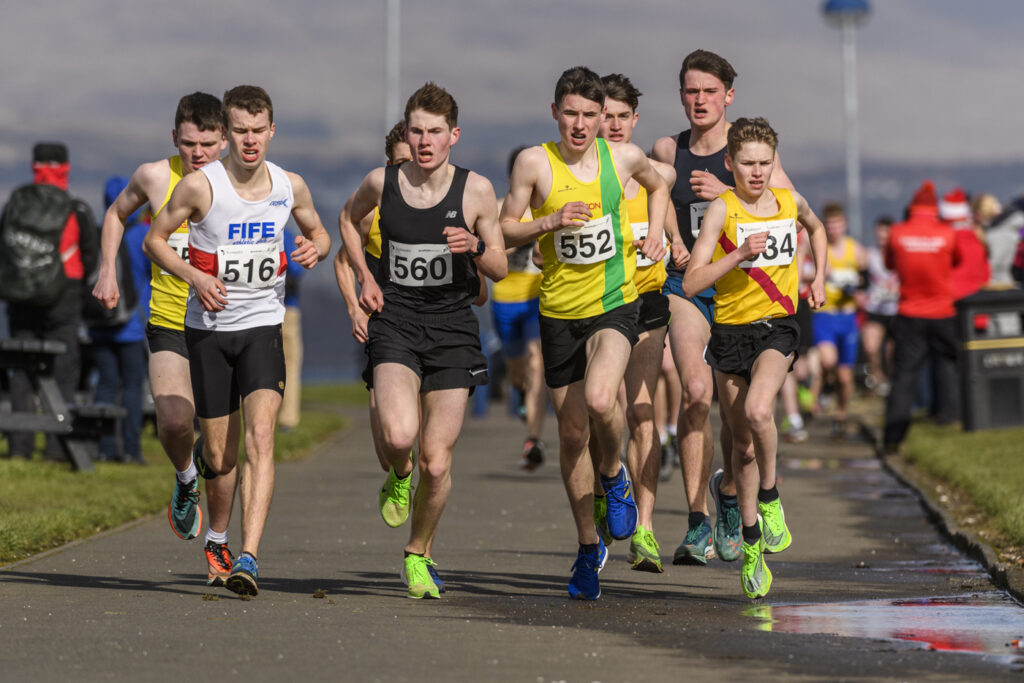 The Tru Wealth Young Athletes Road Races took place on Sunday with around 330 competitors
+++
ADVICE FOR CLUBS:
Following on from the latest Scottish Government updates, we would advise clubs to consider the following points as part of their decision-making process when considering the continuation of club activities:
*Clubs may continue with club training sessions at their discretion. However, the health and welfare of athletes, coaches, officials, volunteers and spectators should be at the forefront of any decision, therefore clubs should consider carefully the guidance provided by the Scottish Government in relation to protecting participants.
*Engage regularly with your facility provider to understand their position regarding continued operations around access and events.
*Ensure the risk of person-to-person transmission is minimised. This will involve considering overall numbers that are likely to be involved within club environments and training sessions, along with any amendments to your approach of delivering training sessions (e.g. splitting into smaller groups etc).
Clubs with training environments with more than 100 athletes/coaches in close proximity (particularly indoor areas) should consider different approaches to those gatherings.
*Consider a sensible approach to athletes/volunteers who no longer wish to take part. This should be accepted as a given and supported.
*Follow and promote the advice that has been provided by the appropriate agencies regarding the best way to minimise the risks of infection. If any athletes, coaches, officials or volunteers are displaying cold, flu or COVID-19 symptoms they should follow this advice and refrain from attending club sessions.
*Coach education courses and club development workshops will continue, until such times where the advice is to cancel. All participants will be kept informed.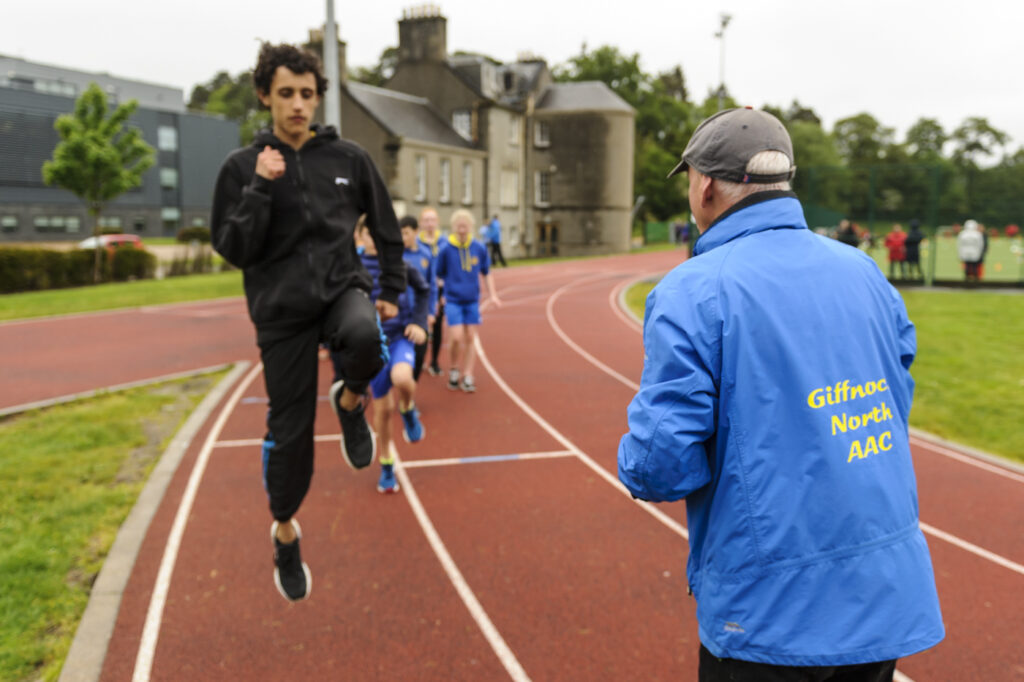 Clearly, this is an on-going and changing situation and as such any guidance and advice will be subject to further review as the advice and guidance from authorities develops further.
Health Benefits of CBD During the COVID-19 Pandemic
Not only does CBD for sleep benefit your headspace but there are also a handful of benefits that transcend lowering stress and anxiety levels. A lot of times, mental discomfort starts to manifest in physical ways, such as when poor mental health causes low energy and sluggishness. You can find the best CBD flower products based on your current needs at laweekly.com website.
Since we don't have control over the pandemic, and the return to society as we know it might not take place anytime soon, it's important to find ways to manage stress in healthy and productive ways, CBD gummies for sleep is one of the safest supplements out there, and you can reap the benefits without experiencing the high so often associated with cannabis.
In the meantime, please continue to follow advice and make use of the following online resources for up to date information about Coronavirus:
Further guidance
 Further advice for the public is available through NHS Inform (https://www.nhsinform.scot/coronavirus).
The Scottish Government is also putting out the latest information and advice through social media channels, and on the Scottish Government website (https://www.gov.scot/coronavirus-covid-19/).
People can reduce the risk of acquiring and spreading respiratory infections by:
*avoiding direct hand contact with your eyes, nose and mouth
*maintaining good hand hygiene
*washing hands with soap and water or alcohol hand sanitiser, after coughing, sneezing or going to the toilet, and prior to eating and drinking
*avoiding direct contact with people that have a respiratory illness and not using their personal items such as their mobile phone
*covering your nose and mouth with disposable tissues when coughing or sneezing and disposing of the tissues in the nearest waste bin after use.
The Scottish Government has set up a helpline for Scottish businesses and event organisers to provide them with tailored advice on Coronavirus.
The helpline, 0300 303 0660, operates from 8.30am to 5.30pm, and online at https://findbusinesssupport.gov.scot/ .
+++
Colin Hutchison
Scottish Athletics Contacts
 If you have any queries on events please contact events@scottishathletics.org.uk
For queries on coach education contact coaching@scottishathletics.org.uk
For further information on club programmes or workshops contact colin.hutchison@scottishathletics.org.uk
Revisions to this advice
This advice remains in force until amended. It will be maintained and revised in light of events.
The Scottish Government will continue to work closely with the UK Government, other devolved administrations, expert advisers and our Resilience partners on this, and all other aspects of the COVID-19 pandemic.
+++
Tags: Coronavirus